World Cup 2014: Quotes and Pictures
I heard about the World Cup game after I woke up–yeah the joys of working overnight–so I thought to relive all the joy-and pain-people are feeling after the fact, I'd post some quotes and pictures from everywhere.
Savor. Reminisce. And get ready for the next World Cup in 2016 in France.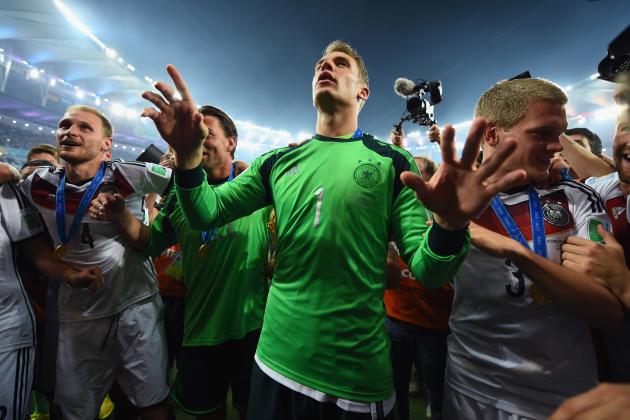 We are very happy and our unity in the tournament was wonderful.

It's wonderful to win in Brazil. Congratulations to Argentina; they gave us a real fight.

I've always given my all for this team and the success is for everybody. Now we celebrate.

–Manuel Neuer: Goalkeeper, Germany
"Party, party, party!" – #Germany fans react to #WorldCup win. Listen: http://bbc.in/1yfhw3z #Ger

#bbcworldcup
My head says Germany, my heart says Argentina

–Timmy Harris
Messi: "It was so close, we're angry to lose like that. Best player of tournament? Doesn't matter, you don't play for individual trophies."
The pain is immense.

We gave what we could and we are sorry for ourselves and the people.

The sadness is for life.

–Javier Mascherano: Midfielder, Argentina

Argentina, am praying for U!

—Alum Brenda Comfort